The Power of God and Anime
About
The Power of God and Anime refers to a viral video of a child exclaiming "Don't fuck with me! I have the power of God and anime on my side! NYAH!" The video was widely parodied in a number of photoshops and remixes.
Origin
On July 25th, 2017, Twitter user @addison_angelo tweeted the video, captioned "the videos my sister sends me of her and her friends….." It gained over 29,000 retweets and 52,000 likes (shown below).
Spread
The video spread quickly. It was blogged about on geekologie[1] on August 5th, 2017. The boy was later identified as "Sensei Matt," and he appeared on /r/bossfight[2] on September 6th, 2017 (shown below, left). Photoshops appeared as well. For example, Redditor nubsu photoshopped the character Monika from Doki Doki Literature Club onto Sensei Matt, gaining over 140 points (shown below, right).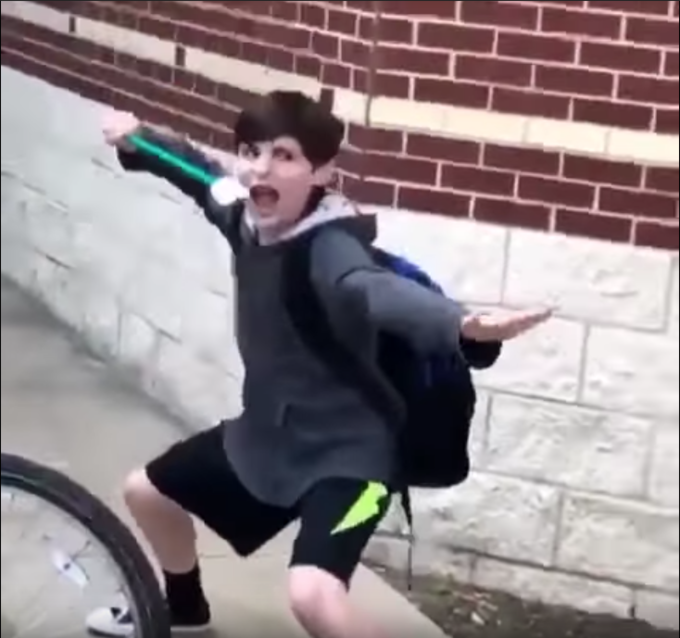 Additionally, video remixes of the original appeared on YouTube shortly after the original was posted. For example, on July 30th, 2017, YouTuber NotAHamster posted an edit of Star Wars: Revenge of the Sith, gaining over 181,000 views (shown below, left). Another posted the same day by Skrim gained over 86,000 views (shown below, right).